Za danas sam zakazala spoj sa dva blog posta kako sam vam i obećala na fejsu.
Ovaj post posvećen je mom najdražem mjesecu u godini
i knjigama koje željno iščekujem na EJ.
O
vo je mjesec u kojem sam rođena i mjesec koji za mene znači najbolji dio ljeta :)
Još uvijek nisam sigurna kojim ću se knjigama počastiti za rođendan.. imate li koji dobar prijedlog?
Kolovoz je zbilja predivan mjesec. Uvijek mi je bio nekako najtopliji i najzabavniji. Najviše se partijalo, odmaralo i čitalo dok sam bila u srednjoj i godinu nakon završetka srednje. Knjige od jutra do mraka, a svaki vikend neka zabava.. ah to su bili dani. Ove godine me očekuju radni vikendi, manje partijanja i manje vremena za čitanje, no kad pokušavaš biti odrasla i odgovorna osoba to tako obično i bude. No nema veze, kolovoz i dalje budi ona divna sjećanja i postane mi toplo oko srca. Nadajmo se da nam ovo čudno vrijeme neće pokvariti ovaj fantastičan mjesec.
Isto tako ovaj mjesec prepun je fenomenalnih naslova koje s nestrpljenjem očekujem! Bez puno duljenja, predstavljam vam knjige na EJ za ovaj mjesec.
Isla and happily ever after by Stephanie Perkins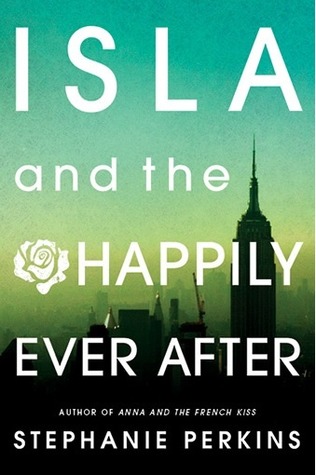 From the glittering streets of Manhattan to the moonlit rooftops of Paris, falling in love is easy for hopeless dreamer Isla and introspective artist Josh. But as they begin their senior year in France, Isla and Josh are quickly forced to confront the heartbreaking reality that happily-ever-afters aren't always forever.
Their romantic journey is skillfully intertwined with those of beloved couples Anna and Étienne and Lola and Cricket, whose paths are destined to collide in a sweeping finale certain to please fans old and new.
Ova predivna knjiga treći je nastavak Anna and the french kiss. Datum izlaska je zakazan za 14.8. samo dva dana prije moga rođendana. Željno je iščekujem na kućnom pragu jer sam već odavno predbilježena na TBD-u. Još Parisa, oh sline mi krenu!
Ugly love by Collen Hover
When Tate Collins meets airline pilot Miles Archer, she knows it isn't love at first sight. They wouldn't even go so far as to consider themselves friends. The only thing Tate and Miles have in common is an undeniable mutual attraction. Once their desires are out in the open, they realize they have the perfect set-up. He doesn't want love, she doesn't have time for love, so that just leaves the sex. Their arrangement could be surprisingly seamless, as long as Tate can stick to the only two rules Miles has for her.
Never ask about the past.
They think they can handle it, but realize almost immediately they can't handle it at all.
Jedna od prvih knjiga koje sam recenzirala na ovom blogu bila je njena Bez nade koja me oduševila. Tako da sada iščekujem i ovu knjigicu koju možemo očekivati 5.8.
Ghost House by Alexandra Adornetto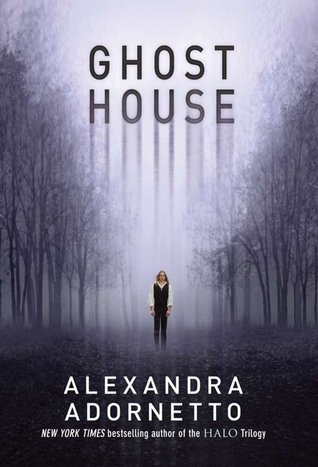 From the
New York Times
bestselling author of
Halo
comes the start of a beautiful and powerful new series.
After the loss of her mother, Chloe Kennedy starts seeing the ghosts that haunted her as a young girl again. Spending time at her grandmother's country estate in the south of England is her chance to get away from her grief and the spirits that haunt her. Until she meets a mysterious stranger…
Alexander Reade is 157 years dead, with secrets darker than the lake surrounding Grange Hall and a lifelike presence that draws Chloe more strongly than any ghost before. But the bond between them awakens the vengeful spirit of Alexander's past love, Isobel. And she will stop at nothing to destroy anyone who threatens to take him from her.
To stop Isobel, Chloe must push her developing abilities to their most dangerous limits, even if it means losing Alex forever… and giving the hungry dead a chance to claim her for their own.
Čitala sam prve dvije iz njene Halo serije i svidjela mi se se njena ideja dobrih anđela. Još uvijek nisam pročitala treći dio tog serijala, ali nema veze, sviđa mi se opis ove knjige :) Možemo ju očekivati 26.8.
Opposition by Jennifer L. Armentrout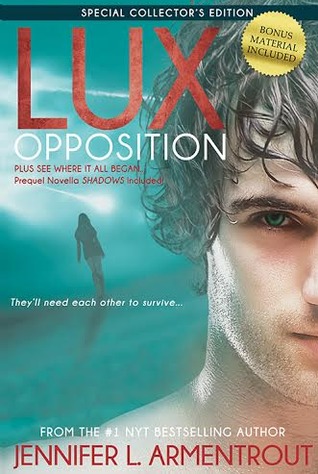 Katy knows the world changed the night the Luxen came.
She can't believe Daemon welcomed his race or stood by as his kind threatened to obliterate every last human and hybrid on Earth. But the lines between good and bad have blurred, and love has become an emotion that could destroy her—could destroy them all.
Daemon will do anything to save those he loves, even if it means betrayal.
They must team with an unlikely enemy if there is any chance of surviving the invasion. But when it quickly becomes impossible to tell friend from foe, and the world is crumbling around them, they may lose everything— even what they cherish most—to ensure the survival of their friends…and mankind.
War has come to Earth. And no matter the outcome, the future will never be the same for those left standing.
Mislim da su oko ove knjige komentari suvišni. Izlazi nam 5.8.
Shadow me, baby: 1001 Dark nights by Cherise Sinclair
A Masters of the Shadowlands Novella
After his last lover chose her career over him, Jake knows he wants a woman who will put him at the top of her priorities—as he would with her. One of the trainees, Rainie, has caught his attention. Lush body, a gift for living life to the fullest, always laughing or smiling. Yeah. She trips all his switches. But she's never given him a second look and that's damned annoying.
Rainie has been burned enough times that she's not going to get serious about any man. Sure, the BDSM club trainees are supposed to be looking for a permanent Dom, but no harm, no foul—they don't need to know she lied. Trainees get to be involved in everything—and with everyone. But there's one she avoids. Master Jake is always frowning at her. No matter how gorgeous he is, she doesn't need any disapproving Dom up in her business.
Unfortunately, her best friends are having a double wedding. Little hearts are floating in the air. Every breath is filled with romance. Rainie is doomed.
Još Masters of the Shadowlands-a? YES, PLEASE!!! Iako sam pročitala samo prve četiri knjige ovog serijala (a ovo je deveta!) znam da će i ova zasigurno biti hit. Žena zna kako zapaliti do kraja, a mene je ona jedna od boginja erotskih knjiga. Očekuje se 12.8.
Nadam se da će svima nama ovaj mjesec biti odličan!