Three sisters.

One billionaire father.

What could go wrong?




Savannah. Courtney. Peyton.



The three sisters grew up not knowing their father and not quite catching a break. But it looks like their luck is about to change when they find out the secret identity of their long-lost dad—a billionaire Las Vegas hotel owner who wants them to come live in a gorgeous penthouse hotel suite. Suddenly the Strip's most exclusive clubs are all-access, and with an unlimited credit card each, it should be easier than ever to fit right in. But in a town full of secrets and illusion, fitting in is nothing compared to finding out the truth about their past.


PURCHASE: [ Amazon | Barnes & Noble | Books A Million| Book Depository | iBookstore ]



Just minute ago I finished reading the book. I have so many mixed emotions. I've read some reviews on Goodreads and everyone was talking about how this book is similar to Gossip Girl. Even Michelle Madow says she's influenced by Cecily von Ziegesar (CVZ) author of GG. I adore GG but series, not books. Books are okay but they're written like little kid wrote them :( Michelle did better job with Diamond Sisters than CVZ with her GG, but it's not like I'm going to scream like fan girl cause I'm not.


I liked the idea of three new girls in Vegas. I have a confession to make. I would be just like Savannah; I would be thrilled to have my own condo and black American Express card. Oh, I already see myself in nearest bookstore and make up store xD but I wouldn't be naive and stupid like her to fall for first boy that comes on her doorstep. But she's only 15 so it's not like we didn't expect that.


Courtney is the middle child and she is most responsible one since her mother had drinking problem. I liked her and her character but in some times she was boring. Being in her head was not that interesting, she was stiff but I liked that she loved Paris. In some ways I felt connected to her. I like books, Paris and sometimes I afraid to break the rules but sometimes I'm reckless as Peyton (I mean her behavior not actions – I would never sleep with someone like Oliver! YUCK!).





Peyton tries to be reckless one but the truth is she's just a girl who's been hurt by stupid boy. That's not excuse to jump in Oliver's bed but story goes like that so I had to deal with it.


Madison is the most beautiful girl in Vegas and she was most interesting one there until Diamond sisters came. She is total bitch. She reminded me of Georgina Sparks in so many ways but in GG everybody hated Georgina and here they worship her. Someone would say that she was like Blair when Serena some back in NY.... but I like Blair, so NO, she's Georgina to me xD


What I didn't like that all of these 380 pages were just one week of their life. It looked like was few months not seven days! Okay, there was that four points of view from sisters and Madison but it was all happening too fast. One day Savannah is in 'love' with Damien (PLEA TO ALL THE AUTHORS AROUND THE WORLD: STOP USING THAT NAME!!!) and the other day she's totally over him and kissing the other guy instead.


Reading that book was okay but I'm not impressed. In some times I felt bored and wondering where all this things were going. And the end? I was like WTF??!! This is it? Where's the rest of the book? I guess I'll need to wait 46 more days to find out what will happen next with Diamond Sisters in Diamonds in the Rough.



Three stars review from me.



Harlequin TEEN posted an exclusive sample of The Secret Diamond Sisters on Scribd so you can read it :)






Diamonds in the Rough (The Secret Diamond Sisters #2)



All-access doesn't mean no problems.

The three Diamond sisters survived the summer in style after coming to live with their long-lost billionaire father. But making a place for themselves at their exclusive new Las Vegas private school is throwing them any number of gold-plated curves. Savannah's YouTube stardom turns into a Sweet Sixteen reality show extravaganza—with complimentary enemies on the side. Dangerous flirtations don't keep Peyton from a gamble that will risk far more than she planned to bet. And when Courtney and the sisters' archenemy, Madison, uncover two explosive secrets, it will rock even this town of glittering illusion—and turn their lives upside down all over again.

Sisterhood, first crushes, and scandalous secrets explode in book two of Michelle Madow's riveting series, The Secret Diamond Sisters.


Coming October 28, 2014!

PRE-ORDER: [ Amazon | Barnes & Noble | Books A Million | Book Depository | iBookstore ]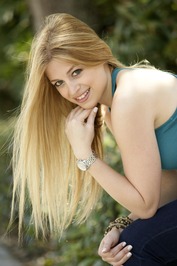 About this author:


Michelle Madow wrote her first novel, Remembrance, in her junior year of college. Remembrance is the first book in The Transcend Time Saga, a three part series about reincarnation and true love. The series was inspired by Taylor Swift's "Love Story" music video. Michelle's latest YA novel, The Secret Diamond Sisters, about three sisters who discover they are the secret heirs to a Las Vegas billionaire casino owner, was published in March 2014. It is the first in an upcoming trilogy. The second part, Diamonds in the Rough, will be coming out in November 2014.

Michelle lives in Boca Raton, Florida, where she is writing more novels for young adults. She loves reading, spending time with family and friends, traveling, shopping, sunshine, Disney fairy tales, Broadway musicals, and spends way too much time on Facebook (/MichelleMadow) and Twitter (@MichelleMadow).