Learning that the husband she'd tried to forget has spent the past year falsely imprisoned in Brazil and needs her to visit him is the last thing Meg Hamilton wants to hear. But she will play her part, in exchange for Niklas's signature on the divorce papers! Except she hadn't bargained on their mind-blowing connection being as undeniable as ever. Last time it led usually sensible Meg into a Vegas wedding chapel. This time the consequence of giving in to their chemistry will bind her to Niklas forever...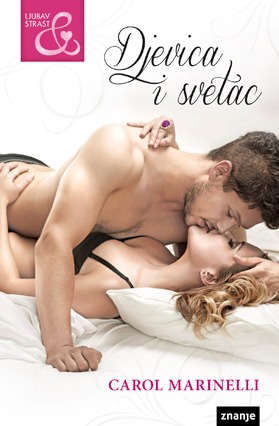 Finished this one yesterday. I needed little brake and something short to read and clear my mind. I bought mine in Croatian edition from publisher Znanje. Everyone liked it so I decided to give it chance.
In general, the book was good, sweet and fast reading. Just what I needed :)
Plot of book was fast and I just turned the pages to see what happens next. Characters are okay, not first class but I didn't expect them to be.
I've decided to give it four star review.
I recommend it to everyone who likes short and sweet love stories. :)
Oh, and I like Croatian cover better ;)