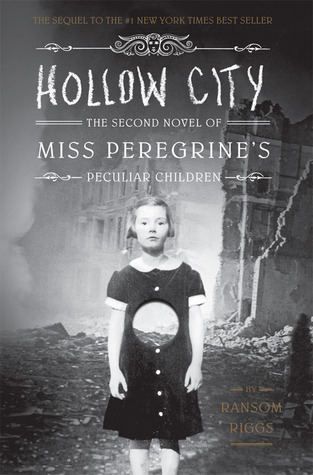 Miss Peregrine's Home For Peculiar Children was the surprise best seller of 2011—an unprecedented mix of YA fantasy and vintage photography that enthralled readers and critics alike.

This second novel begins in 1940, immediately after the first book ended. Having escaped Miss Peregrine's island by the skin of their teeth, Jacob and his new friends must journey to London, the peculiar capital of the world. Along the way, they encounter new allies, a menagerie of peculiar animals, and other unexpected surprises.

Complete with dozens of newly discovered (and thoroughly mesmerizing) vintage photographs, this new adventure will delight readers of all ages.





The other day I read Hollow City by Ransom Riggs published by Lumen (Croatian edition), the sequel to the very successful first part of Miss Peregrine's Home for Peculiar Children.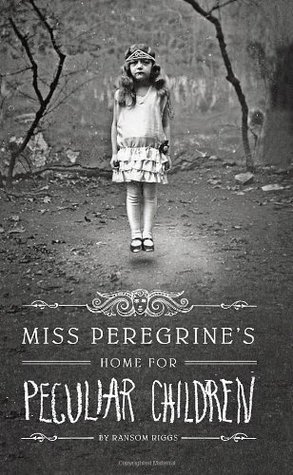 I've waited long and eagerly for this book even though I could read it countless times on English. However I decided to read it in Croatian for two reasons. The first one: the first book was very well translated (congratulations to Nevena Erak!), and the other reason was that I needed more concentration for the first book in series than any other that I've ever read. I bought a book on Interliber and soon started reading it. As some of you may have noticed, it took me almost a month to finish it (namely 25 days!). Probably because of lack of time in the schedule.


As many of you know, Miss Peregrine's Home knocked me off my feet to the point that her spookiness didn't even bother me. When I read it at the beginning of this year, I was just waiting for the day when Lumen launches its sequel. :)


So, without further still ... reviews about the Hollow city are much divided and with good right. Yes, I've read reviews on Goodreads (perpetual source of information!) and I was stunned. Although there is a large part of the audience satisfied and regularly gives five stars (which currently holds the book on the evaluation of high 4,3), there are those who are less satisfied or rather disappointed. You wonder in which part of the audience I belong?


Honestly; even I don't know. Although I've given a lot of time to think about what rating to give, I still do not know :(





Don't think that's bad. Maybe a little bit, but it is not.
The book is still great, but the whole story seems even stranger or I'm totally lost in it. It is yet to be discovered. Riggs writes with his distinctive style, extensive descriptions that, frankly, in some parts become tedious to read. Photos complement the slightly creepy impression that only reinforces what we read. However, the photos from the first book impressed me more.


The plot itself, after that whole mess that occurred at the end of the first book, was interesting, but in some parts left me confused. In some moments I was wondering where the story is going and is there any end. How can one handful of peculiar kids do anything against the army hollow? But obviously I was wrong when it turned out that Jacob is almost a superman. Maybe I could overlook it, but I thought that the book won't go in the direction of a bit strange no matter how it is already strange.
So you can see how I'm confused that I might confuse you :/ I hope I have not.


One detail that I noticed and that bothered me is that the Hollow City got a new translator and it has been showing. While the first book was really polished to perfection, the second was not. I do not want to seem meticulous and blame someone (especially Lumen because I really like them), but whoever will read the translation will see. In many places is dot instead of a comma, and sometimes a typo. I know that this is not anything big, but ... today is expensive to buy book that costs 19 Euros (or slightly less if you bought a book on Interliber like me). These mistakes (or even more) we can expect from publishers who publish their books very cheap and mass-market, but not for the more expensive and higher quality hardcover. There, that's my little objection :(


In the end, I'll give it a three star review. I still recommend this book (of course, with the fact that you are required to read the first book).



Someone read the book? What are your impressions?